Royal Palace Belgrade
His Royal Highness Crown Prince Alexander of Serbia has congratulated President-elect Joe Biden and wished him much success, and for continual good relations between the United States and Serbia.
The full statement, issued on November 10th 2020 as Joe Biden received calls and welcome messages from world leaders, continued: "My wife Crown Princess Katherine and I will always remember the superb hospitality we had as guests of the Biden' in their home".
Crown Prince Alexander and president-elect Joe Biden has previously collaborated on a number of issues. The two joined forces a few years ago to fight for the "Susan G. Komen for the Cure". The Susan G. Komen Breast Cancer Foundation is the largest and best-funded breast cancer organization in the United States.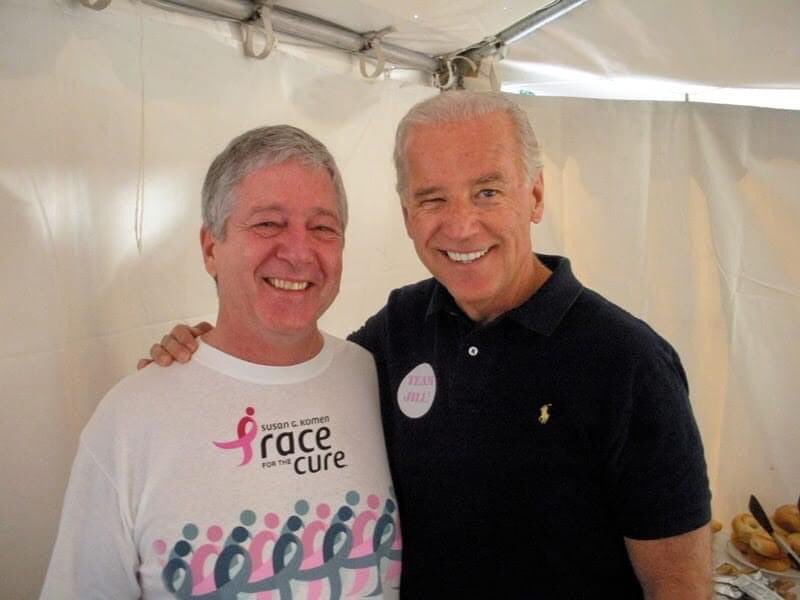 In 2009 they both participated in the Susan G. Komen Global Race for the Cure. Together with Actress Sarah Chalke, Ambassador Nancy G. Brinker, founding chair of Susan G. Komen for the Cure, Dr. Jill Biden and HRH Crown Prince Alexander II and HRH Crown Princess Katherine of Serbia took the ceremonial first steps at the first-ever Susan G. Komen Global Race for the Cure on June 6, 2009 in Washington, D.C. Nearly 45,000 walkers and runners, including more than 3,600 breast cancer survivors, attended the event, helping to raise more than $4.3 million for breast cancer programs for the medically underserved throughout the National Capital Area and abroad.
In connection with the event in 2009, the Crown Prince and Crown Prince visited the Vice President in his home and in the White House. Crown Prince Alexander and the then Vice President Joe Biden spoke about Serbia, the Crown Prince discussed the magnificent capability of the Serbian people and the beauty of the country.
The Serbian Royal Family has always had a close relationship with the US. At the end of the official congratulations to President-elect Joe Biden, the royal court stated that Crown Prince Alexander recalls the wonderful relationship his father King Peter II and grandfather King Alexander I had with the United States. Crown Prince Alexander himself lived in exile in the United States for many years before he could return to Serbia. His father was for a long time the only monarch buried in American soil, before he was reburied Serbia a few years ago.
Several other royals has also congratulated Joe Biden on his victory, read it all her.