On Tuesday morning, Her Majesty Queen Sonja of Norway met women from minority backgrounds via video conference. The women are affiliated with the MiRA Resource Centre, which the Queen has supported for a long time. This was the first solo job the Queen has performed since she undertook a state visit to Jordan with her husband, King Harald, just before the COVID-19 pandemic took over Europe.
In March, the MiRA Centre created its own information phone about the corona crisis for women with minority backgrounds. The MiRA Centre is currently experiencing high demand from women who need corona information in multiple languages, and the Queen spoke with Fakhra Salimi on a video call to hear more about their struggles.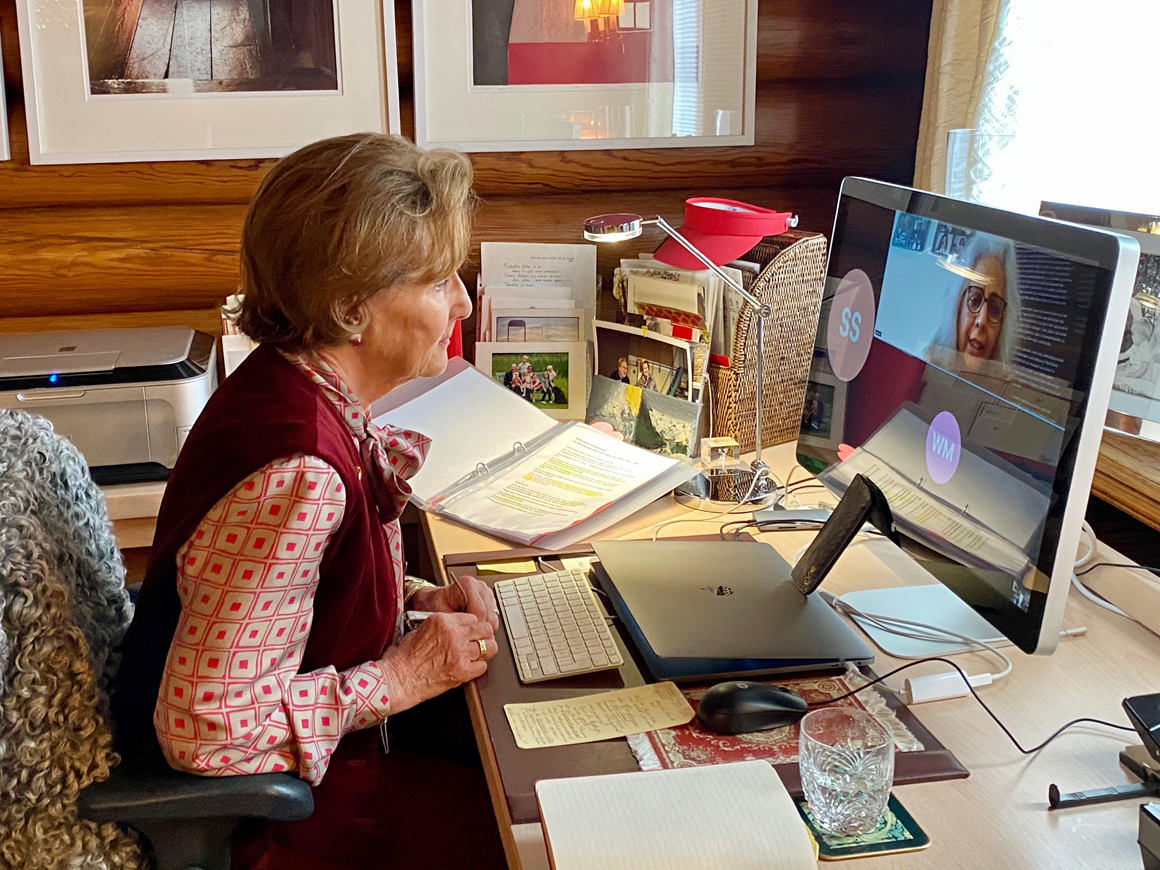 The need for accurate information was great and the questions many, including if the virus could not impact them, Fakhra Salimi, who started the resource centre for minority women in 1989, explained to Queen Sonja.
Her Majesty said: "You have helped so many for a long time. I am deeply impressed with everything you have achieved over these 30 years. Good luck with the important work you do! Greet all the great guides around the country".
It is possible that the Queen will now undertake more events digitally, as Crown Prince Haakon and Crown Princess Mette-Marit have done in recent weeks. His Majesty King Harald has fulfilled his constitutional duties by telephone since his return from Jordan in March.
Queen Sonja is the patron of the MiRA Centre, the resource centre for women with minority backgrounds, and she visited the MiRA Centre in 2015. The Queen has, for many years, been involved in helping immigrant women in Norway and has met with representatives of minority women in connection with conferences, seminars, in reception at the Royal Palace and on visits to organisations and private homes.
The COVID-19 pandemic began in Norway on 26 February 2020, with cases accelerating during the month of March. Most confirmed cases that were traced to outside Norway were Norwegian tourists returning from Austria and Italy. As of 26 April 2020, Norway has reported 7,511 confirmed cases and 201 deaths.