Unfortunately, due to the Covid-19 pandemic, the Royal Palace in Oslo will not be open for guided tours this summer. In a statement, representatives from the palace apologised and said that they hoped to welcome people back in the summer of 2021.
The Royal Palace in Oslo is ordinarily open to the public in the summer. Ticket sales always start on March 1st for tours of the same year. Everyone who visits the Royal Palace must follow a guided tour, and during the season, tours are held every 15-20 minutes during operating hours each day.
In addition to an exhibition that is new every year, visitors receive a guided tour of the Royal Palace's most beautiful representation rooms, such as the Minister's Lounge and the White Lounge, as well as the famous Bird Room and many of the palace's grand halls. The small and large banquet halls are in use at major events, and when there is a gala dinner at the Royal Palace, more than 200 people can be seated in the Great Dining Hall. Visitors are also able to visit the palace's most beautiful guest room, the King Haakon Suite.
Although the Royal Palace itself is closed, you can visit the Palace Park all day. The Palace Oscarshall, located close to the Royal Palace, is open from 27 June to 30 August, and Queen Sonja's Art Stable opens 4 July with the exhibition "The Palace + Munch".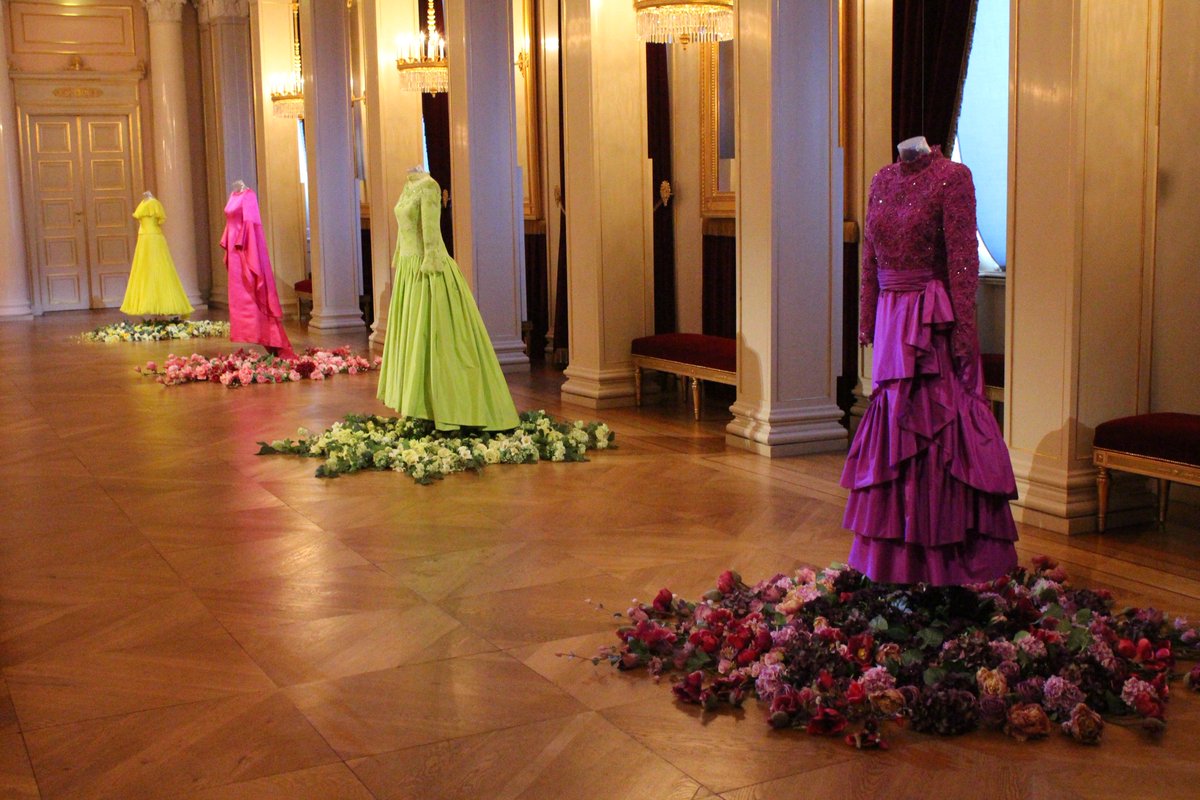 The Royal Palace in Oslo was built in the first half of the 19th century as the Norwegian residence of the French-born King Charles III John of Norway, who reigned as King of Norway and Sweden. The palace is the official residence of the current Norwegian monarch while the Crown Prince resides at the Skaugum Estate.
The palace is located at the end of Karl Johan's Gate in central Oslo and is surrounded by the Palace Park with the Palace Square in the front.