Photo: Jørgen Gomnæs / The Royal Court
Crown Prince Haakon of Norway has opened the annual youth business championship in Norway. The competition will this year be digital because of the corona-virus, and participation is already record high.
His Royal Highness said: "I think we need your ideas, enthusiasm and ability more than ever. I hope that some of the ideas that come through these youth businesses will become part of our daily lives in the years to come."
A total of 138 youth companies have been registered for this year's Norwegian Championship, with more than 800 students. Never before have so many youth companies participated. There is also a record number of school students participating in the Youth Business program, where they work to find business ideas and develop and sell their products or services.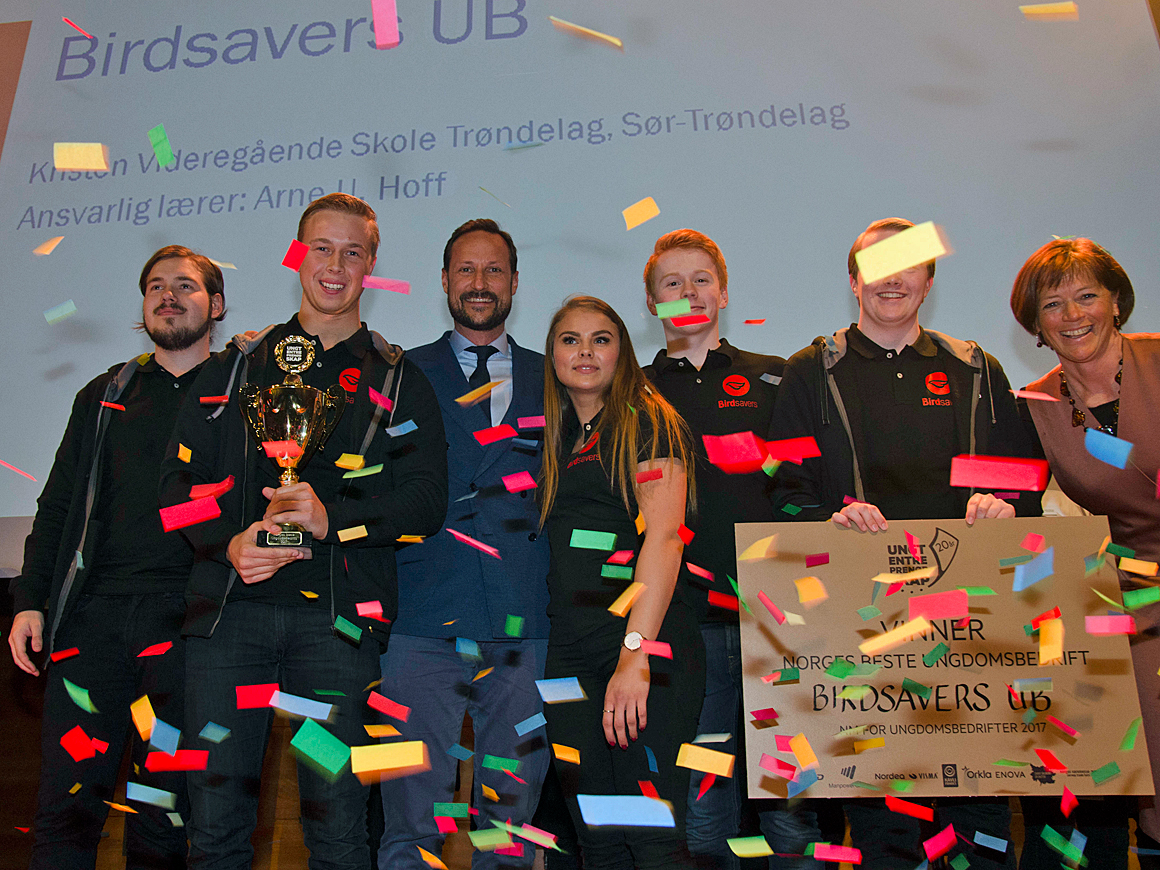 The Crown Prince also said: "I have great faith in working with projects as a youth company. Both because nice products come out of it, but also because you learn a lot. You learn from working on something specific, both about collaboration and problem solving and about taking a good idea and leading it all the way to a result."
It is the organisation "Young Entrepreneurship" that is behind the competition. Together with the Norwegian business community and the state`s school system, the organization works to develop children and young people's creativity and belief in their own abilities. Their vision is to inspire young people to think new and create value. Crown Prince Haakon has been involved in this work for many years.
The Crown Prince thanked the organisation "Young Entrepreneurship" for facilitating it all, and the business leaders who stand as judges in the competition. The judges' efforts are also done digitally, with evaluation of submitted projects and interviews over video conferencing. Young Entrepreneurship broadcasts directly on Facebook and the Crown Prince assured all involved that he would check in every day during the competition to see the results.