On Wednesday this week, Crown Prince Haakon visited Ørland Air Base where he received a tour and lecture about the Armed Forces' new F-35 fighter aircraft. It was part of a current military exercise in Norway.
The Crown Prince was given the opportunity to see some of the planes which will be part of Norway's air defence in the years ahead and even take a seat in the cockpit for an overview of the controls. At the Ørland air station, a lot of work is being done to prepare for 2025, when the Norwegian F-35 fleet will be fully operational and the Crown Prince was told a lot about this work.
During the visit, the Crown Prince got to meet and talk to a number of representatives from the Armed Forces. One of the major modernization measures in Norwegian defence in recent decades has been the investment in new F-35 fighter aircraft. This acquisition represents a large increase in capacity and a technological development for what is Norway's modern air defence. The Royal family has followed this closely the last years.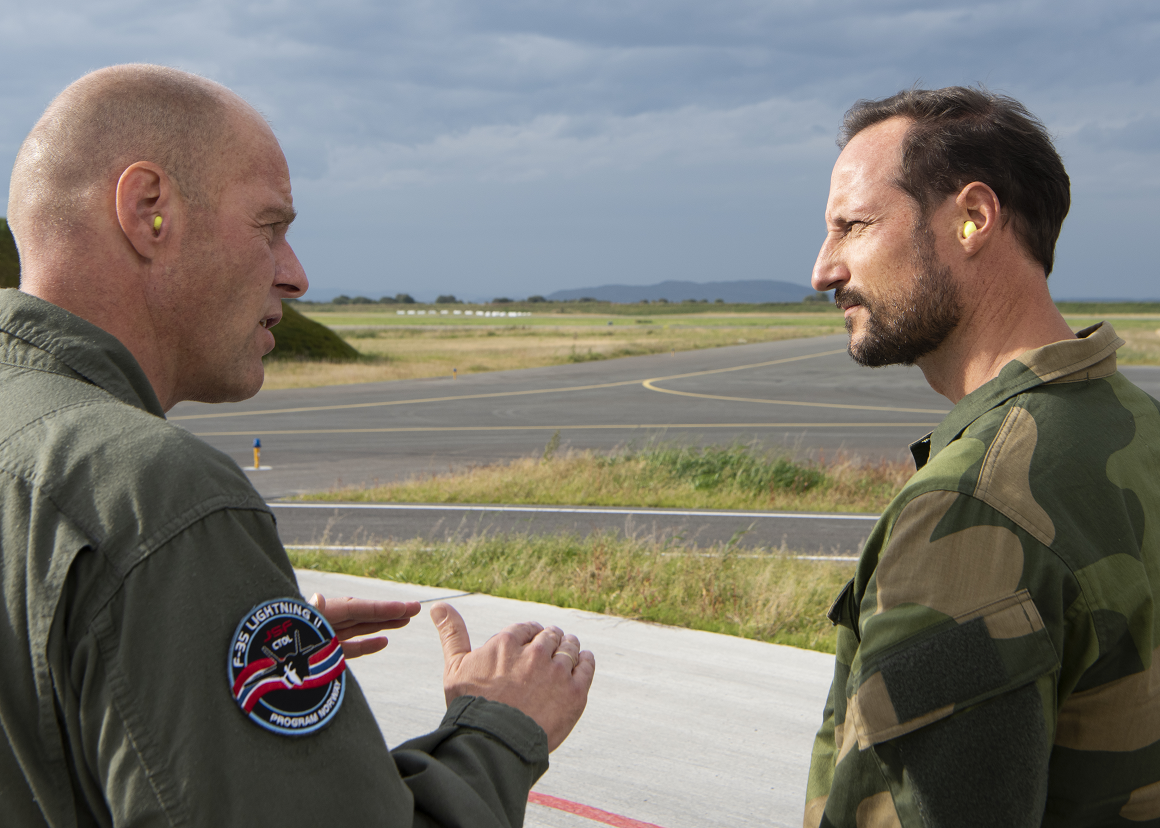 The inspection and the increased use of the aircraft is done in connection with Norway just receiving several of these aircraft`s from the USA and using them actively in a major ongoing exercise. The biggest military exercise of the year started this week in eastern Norway. All branches of the Armed Forces will be represented as will a number of civilian emergency services and the National Guard. The scenario for the exercise is that a crisis has occurred in northern Norway and that the area is occupied by a foreign power and NATO assistance is requested from Norway.
On Thursday, three new F-35 landed on Ørland so that there is now finally a squadron of 15 aircraft there in addition to seven training aircraft in the USA. In 2016, Crown Prince Haakon laid the foundation stone for the new squadron building for the combat aircraft base at Ørland in Trøndelag.