Photo: Per Photo: Morten Abrahamsen
Queen Margrethe II of Denmark is 80 today and the celebrations have begun with more striking portrait photos to mark the occasion. The Danish Royal Court announced on Tuesday that they would publish new images throughout the week to mark the event. On Tuesday, the Royal Court released a new series of portraits with the Queen, her son, Crown Prince Frederik and her grandson, Prince Christian – three generations of Danish monarchs, present and future.
On Wednesday the images were two portraits of Her Majesty The Queen taken in the fall and winter of 2019 at Amalienborg. Today, to mark the day itself, two more portraits of the Queen and her dog have been published. The two last photos are taken in the gardens outside of Fredensborg Castle where Queen Margrethe has been staying.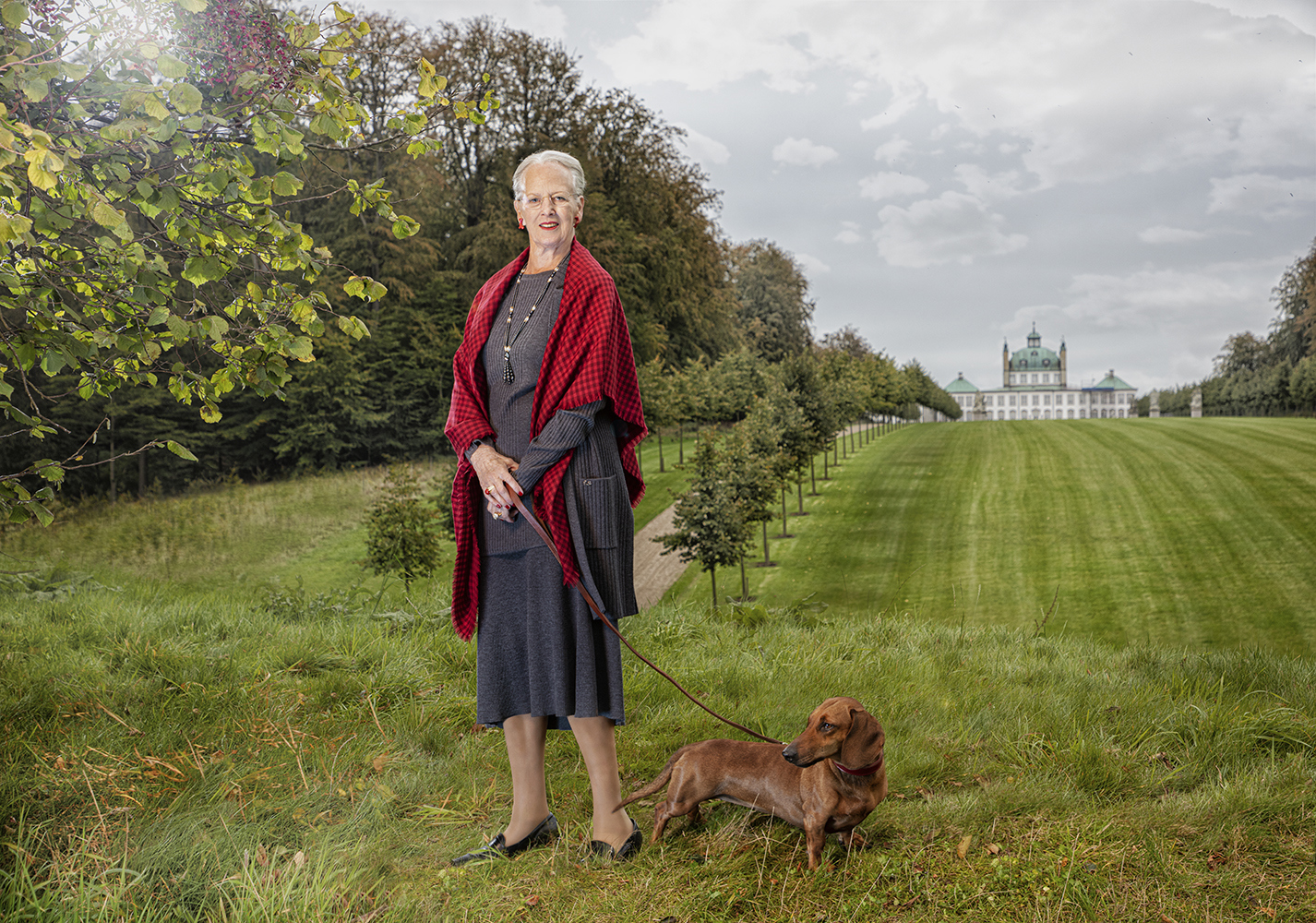 Fredensborg is a castle located on the eastern shore of Lake Esrum in Denmark. It is the Danish Royal Family's spring and autumn residence, and is often the site of important state visits and events in the Royal Family. It is the most used of the Royal Family's residences.
The pictures have received a mixed response in Denmark with some thinking they are too pompous. Danish royal expert, Søren Jakobsen told to the Danish newspaper EX: "I know Abrahamsen, and he is a super photographer, but these pictures are a bit pompous. He has been a little too honoured for the task because it falls a bit outside of what he usually does."
Art historian and expert in royal portraits, Thyge Christian Fønss-Lundberg is more positive. He told to the newspaper: "These are some nice pictures, and there is some pride in them. Especially the picture where Margrethe holds the shoulders of Frederik and Christian. After all, we are not used to seeing our queen show great emotions, so I think it is good to see."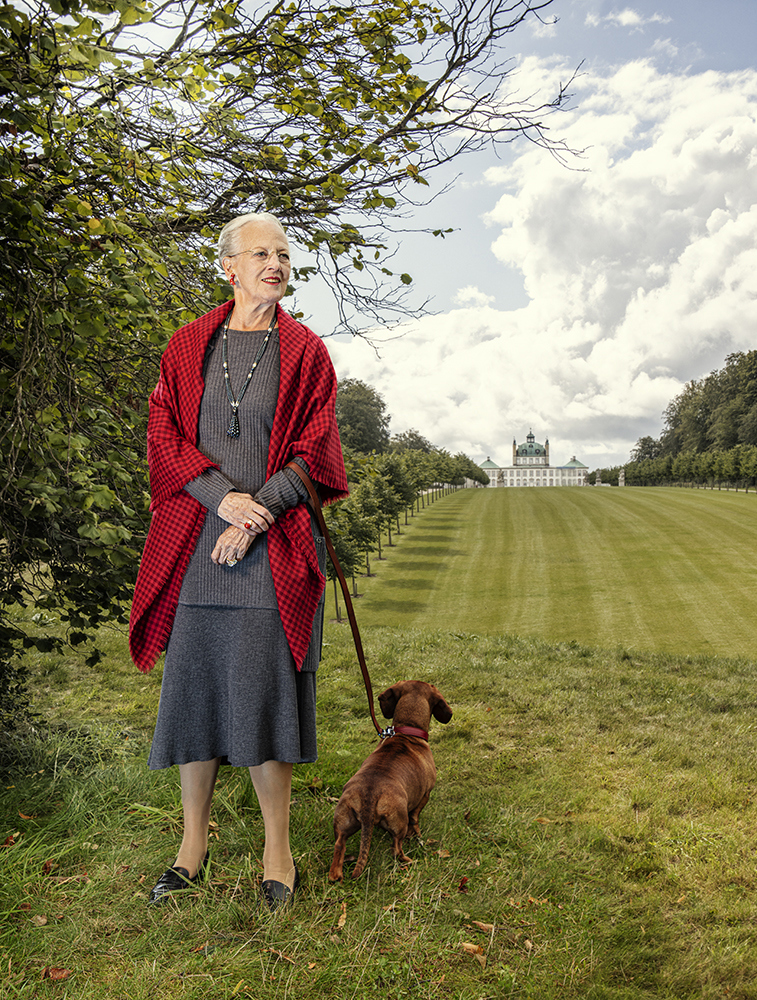 Per Morten Abrahamsen is best known for his staged photography, which often breaks the frame of the traditional portrait. The portrait series is designed as an interaction between the photographer's research and proposals as well as the Queen's own wishes.
There will be a completely different celebration of Queen Margrethe's 80th birthday than planned because of the coronavirus pandemic. The Danish Queen had planned to celebrate the day with pomp and splendour. Carriage rides, a reception at Copenhagen City Hall and a private dinner and dance at Fredensborg Palace had been planned, and royals from all over the world were expected to attend. It was announced earlier in March that the grand birthday celebration had been cancelled.
However, thousands of people across Denmark are expected to come together to sing their birthday wishes to their Queen on April 16th while they are also being encouraged to make dashchund hats and special cakes to celebrate with Margrethe II.