Oskar Aanmoen/Royal Central
The President of Iceland has sent a heart-warming letter to King Harald and Queen Sonja. The letter was sent 11 March but published by the Royal Court today.
The full letter states:
"Your Majesties, I have received the news that Your Majesties the King and Queen are currently in quarantine in accordance with the current guidance and the rules that have now been introduced in Norway due to the coronavirus.
The authorities in the different countries are now working with the situation in their respective countries, but our common goal is to fight this virus. It is unfortunately very difficult, but we in the Nordic countries are now taking even greater advantage of having established a robust health and welfare system over time.
On behalf of Eliza and me, I send you warm greetings to you and all the Norwegian people. "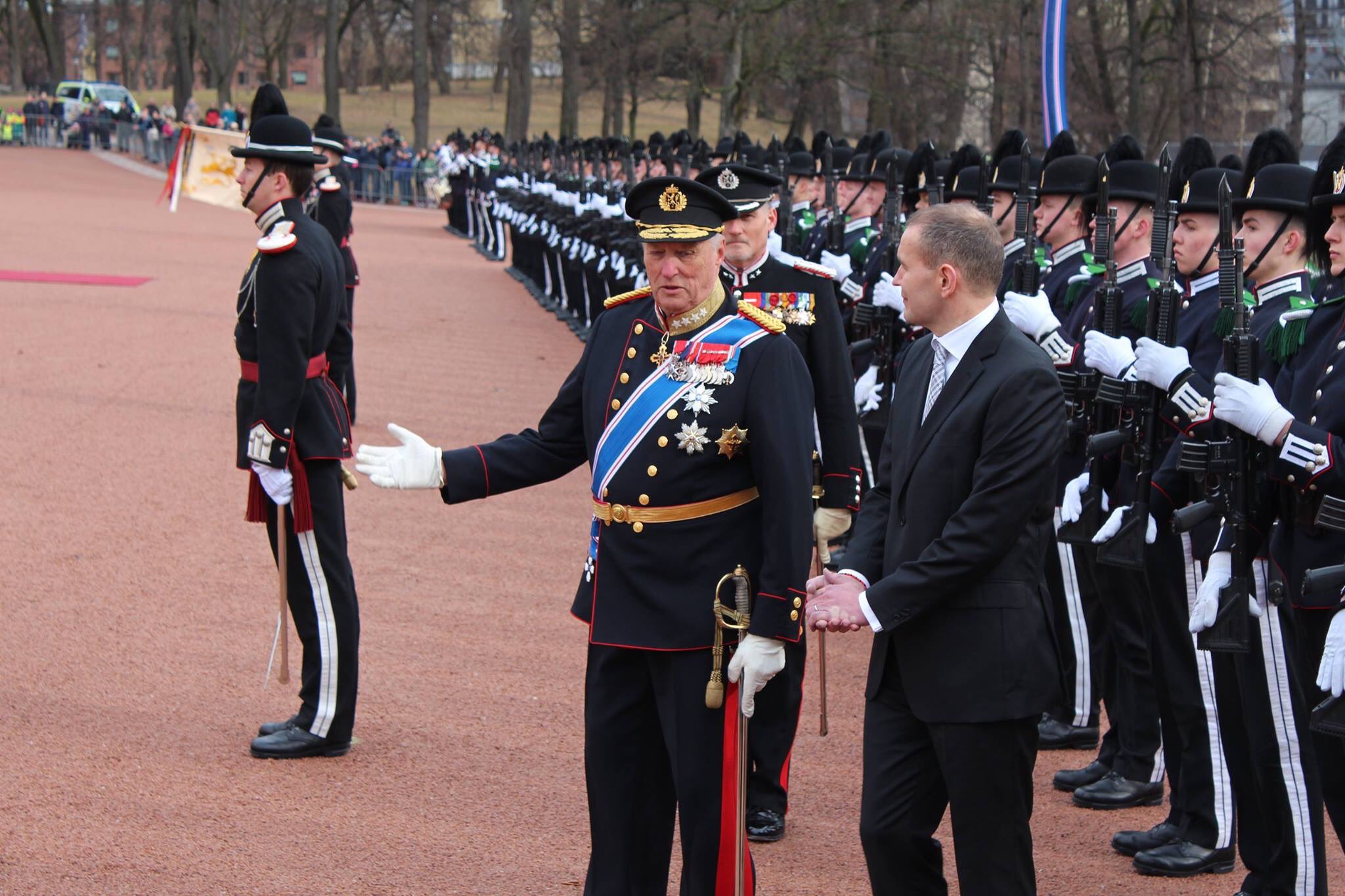 King Harald's response letter states:
"Thank you very much for your letter and warm greetings to the Norwegian people. Thank you also for your consideration for the Queen and me. I hope all is well with yourself and your family. I send you my warm thoughts.
The world is in a serious and confusing situation. I would like to express my solidarity with Iceland and the other Nordic neighbouring countries, all of whom are severely affected by this pandemic. It is my hope that our long, common bonds will be experienced as a great strength during this difficult time.
I also want to send my very best wishes to the Icelandic people during this demanding time. We stand together in this. And together we will be able to get through what lies ahead. "
Norway and Iceland have had strong diplomatic relations for over 1000 years. For many centuries, Iceland was subject to Norway as a self-governed province. Most Icelanders are descendants of Norwegian Vikings who emigrated from Norway between 800 and 1100. In 2017, the President of Iceland was in Norway for a state visit. The visit was characterized by Norwegian-Icelandic economic cooperation, promotion of Nordic literature and increased focus on gender equality.