On Saturday, members of the Romanian royal family gathered to commemorate two years since the death of His Majesty King Michael of Romania. Her Majesty Crown Princess Margareta, the Custodian of the Crown of Romania was accompanied by HRH Prince Radu and HRH Princess Sofia during the religious ceremony.
The ceremony was held by the New Archbishop at the Royal Cathedral of the Court of Argeș and was officiated by His Highness the Archbishop Calinic of Argeș and Muscel. After the prayer at the tomb of King Michael, the royal family greeted those present in front of the New Cathedral, who attended to show their respect to their deceased king. Hundreds lit candles and laid flowers at the royal tomb.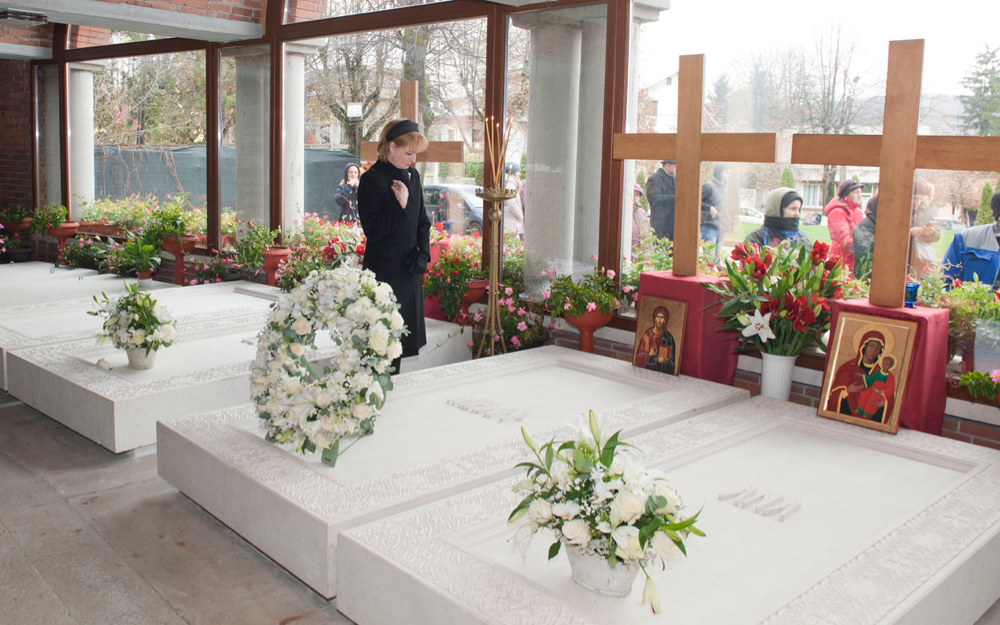 King Michael of Romania ruled Romania twice, once when his father abdicated and moved to Paris with his mistress and once after his then-restored father was deposed. King Michael was forced into exile after the communists took over in 1947.
He spent several years in exile working as a chicken farmer and aircraft pilot, living in the United Kingdom and finally settling in Switzerland. He finally got his Romanian citizenship back in 1997, eight years after the collapse of communism.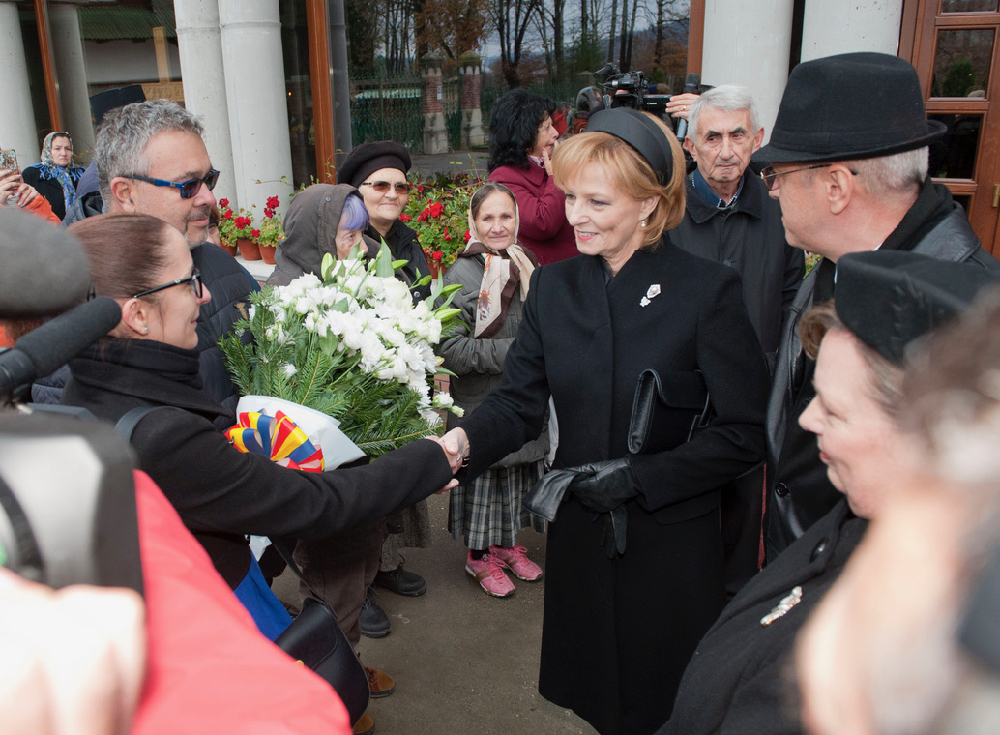 In 2016 the former King was admitted to a clinic in Lausanne, Switzerland, where he received constant treatment after being in a severe stare of physical weakness. Short time before his death the King was diagnosed with cancer. He died in Switzerland on 5 December 2017 at the age of 96.
Her Majesty Margareta, Custodian of the Romanian Crown, has an increasingly more significant role in Romania. In 2018, Her Majesty received the accolade of Romania's most influential woman in 2018. The award was given to Margareta in recognition of her activity in promoting Romania to the world and its sustained efforts to build and consolidate a healthy society. Since the death of her father King Michael, Margareta has become very prominent in both Romanian society and Romanian politics