Her Majesty Queen Sonja of Norway and Her Royal Highness Crown Princess Mette-Marit were present during the women's football cup final in Norway on Saturday. The final was played in the capital of Oslo at the Telenor Arena and was close match between the archrivals Lillestrøm and Vålerenga. They gave the royals a great game in the fight for the Norwegian championship.
"We are all proud and happy to welcome both the Queen and the Crown Princess to an exciting cup final between Lillestrøm and Vålerenga this coming Saturday at Telenor Arena", said the General Secretary of Norway's Football Association Pål Bjerketvedt upon the announcement of the royal participation last week. Norway's Prime Minister, Erna Solberg and Minister of Culture and Gender Equality, Trine Skei Grande were also present during the final.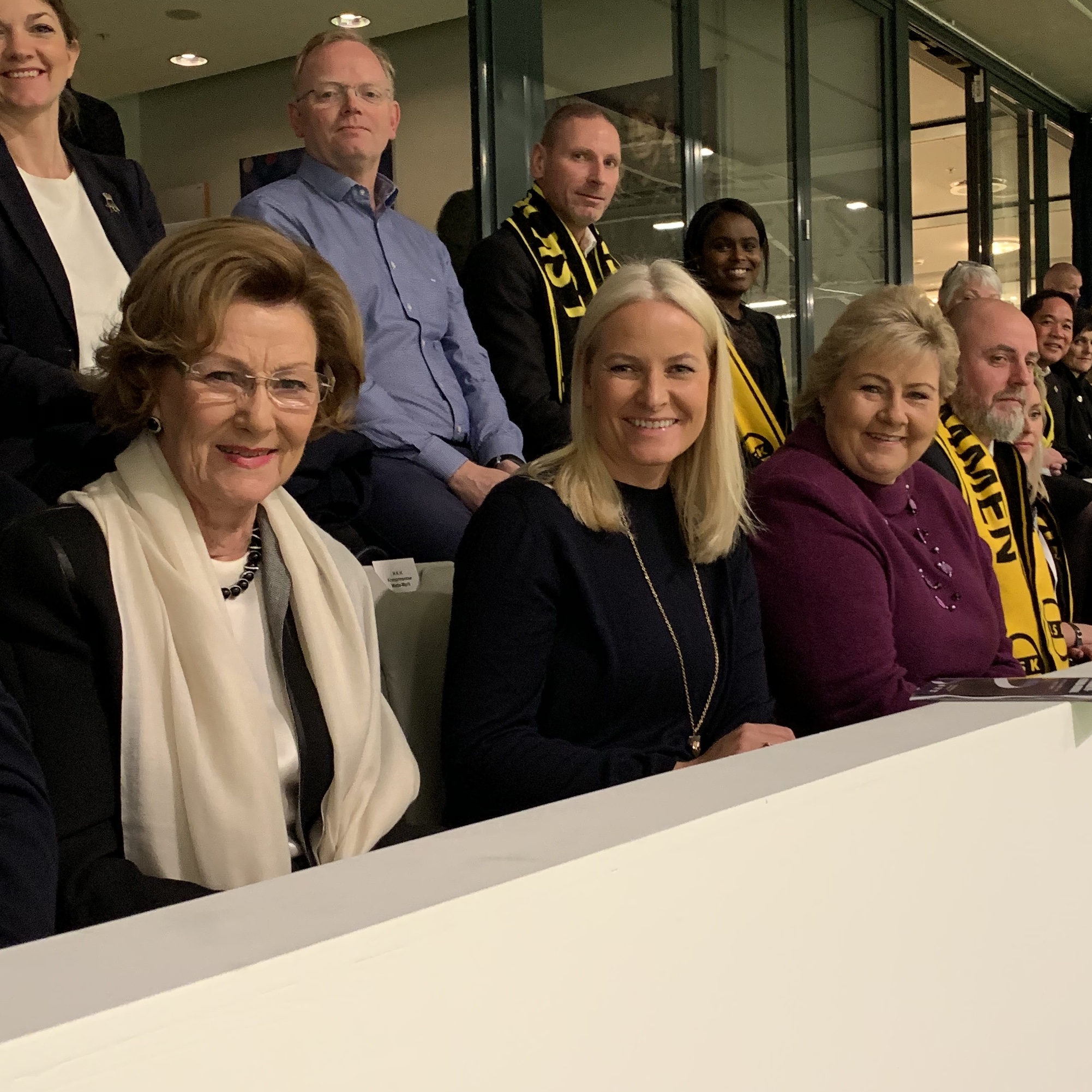 While the team from Vålerenga were looking for their first royal trophy ever in the cup, the team from Lillestrøm came to the match as previous winners. The Norwegian Women's Championship has officially been organised by the Norwegian Football Association since 1978. The Norwegian Women's Football Championship 2019 is the 21st Norwegian National Football Championship.
In total, 52 teams participate in the tournament. This year's match ended with Lillestrøm winning over Våøerenga 5-1. Although Queen Sonja is more fond of winter sports, she thought it is also good that women's football gets more exposure with the Norweigan people. When it comes to football, it is Crown Princess Mette-Marit who is experienced in the Royal Family. Every year, a big football match is organised at the Crown Prince Family's residence, Skaugum.
The annual match is a collaboration between the Crown Prince Family and the Norwegian Football Association and takes place at Skaugum each year. The purpose of the friendly game is to focus on the part of the "football family" that does not get the attention it deserves and on the sport as an integration arena.
On 8 December, the men's cup final will be played at Ullevål Stadium between Haugesund and Viking. His Majesty the King will attend the match as he has almost always done.