Photo: Jørgen Gomnæs / The Royal Court
It is different era for Europe's royal families – and for us all. The royals are not able to meet people in the same way as before. Last week, Crown Prince Haakon attended a video-conference to get a briefing from Norway's health authorities. On Tuesday this week, the Crown Prince held two similar video conferences with other agencies of the Norwegian health system. And on Tuesday morning the Crown Prince started the day with a video conference with the Norwegian Institute of Public Health.
In his video conference to the Norwegian Institute of Public Health Crown Prince Haakon said: "It is incredibly important to have you in the time we are in now. It is an unclear situation in many ways, but through the Norwegian Institute of Public Health we gain more and more knowledge and information as time goes on and the pandemic develops".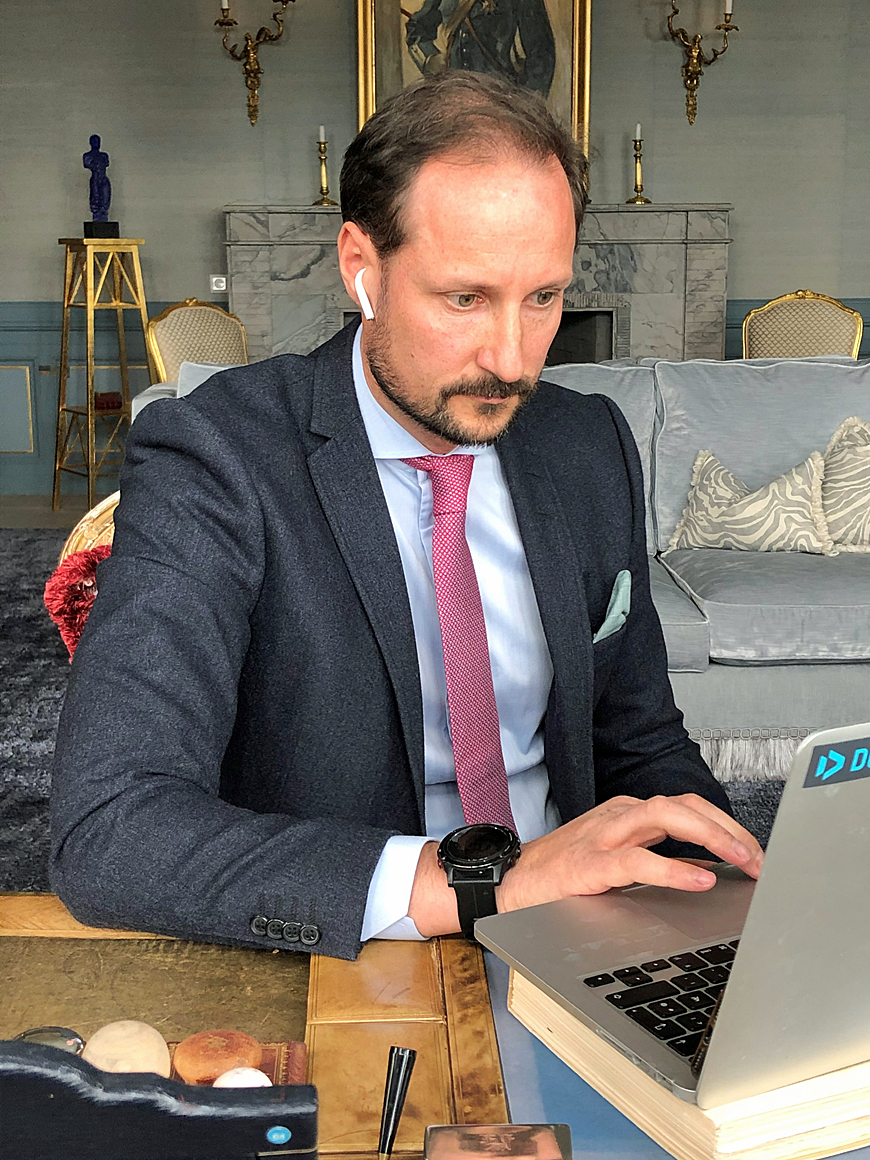 Department Director Line Vold and the various group leaders briefed the Crown Prince on the status of Norwegian covid-19 cases and work on tracking infection, updating symptoms and providing information and advice to the population and health personnel. The Director of Public Health, Camilla Stoltenberg, the sister of NATO general secretary Jens Stoltenberg, was also present at the video meeting with around 150 employees.
In the city of Bergen on Tuesday, 300 leaders met at various levels to review the status of coronary infection and the care for patients and staff in a demanding situation. Most people attended the meeting via video. So, later Tuesday afternoon His Royal Highness attended a video conference with Haukeland University Hospital. Haukeland Hospital is the largest hospital in western Norway and is preparing to receive 200 patients with corona over the next few weeks.
Hospital Director Eivind Hansen welcomed the Crown Prince to the meeting and they had a conversation about preparation, the challenges they faces and the work that has been done in the hospital. The Crown Prince then got to hear Ingeborg Sævareid give a briefing on how the hospital's 12.000 employees are preparing for the huge wave of disease that one must assume is coming.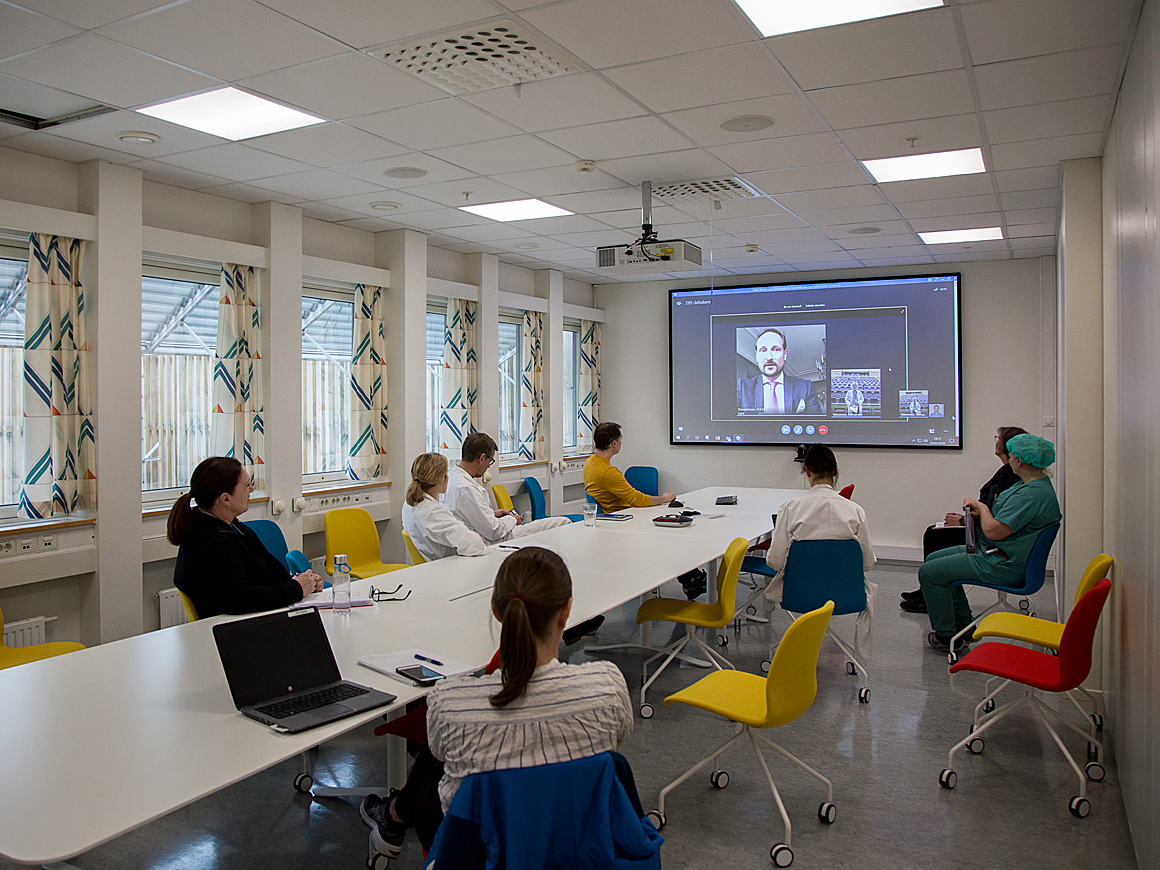 Crown Prince Haakon was on video from Skaugum and thanked them for their efforts. His Royal Highness said to them: "The work you do in the hospitals, and the effort that the entire health sector makes, is incredibly important for all of us. It is a joint effort in the health sector now that is respected. On behalf of all of us in the community, I would like to say that we really appreciate the effort you are making and that we stand behind the entire health care system and endorse it."
His Royal Highness concluded the video conference with the following words: "With courage, perseverance, knowledge and competence, I believe that we will achieve these tasks in the best way possible. Thank you so much for everyone's efforts and good luck in the time to come. We will stand behind and support you."