Photo by Royal Palace Belgrade
On the occasion of the Serbian Day of Reconciliation commemorating the First World War, Prince Philip of Serbia, accompanied by his wife Princess Danica, laid flowers at the memorial statue of the Defenders of Belgrade in the First World War, at Belgrade's New Cemetery. In a statement published on Facebook the Prince shared a picture from the event which was not attended by many people because of strict coronavirus restrictions in Serbia.
The Prince wrote: "Although this day all over the world is marked as a day of ceasefire, we celebrate this day as Victory Day in the Great War. Brave, unwavering, patriotic and unbreakable Serbian peasants liberated their homeland and wrote one of the most glorious pages in history. We Serbs did not want war, but we wanted freedom. My ancestors, King Petar I and Regent Aleksandar did not compromise and did not exchange freedom when central forces instructed the ultimatum. We had allies. We fought and won. That victory gave our people entry into modern times. In modern times, out of respect for great victims of the great war, in the face of so many orphans who grew up without fatherly love, it would be patriotic to learn that we win in peace, but always with Serbia's dignity in mind."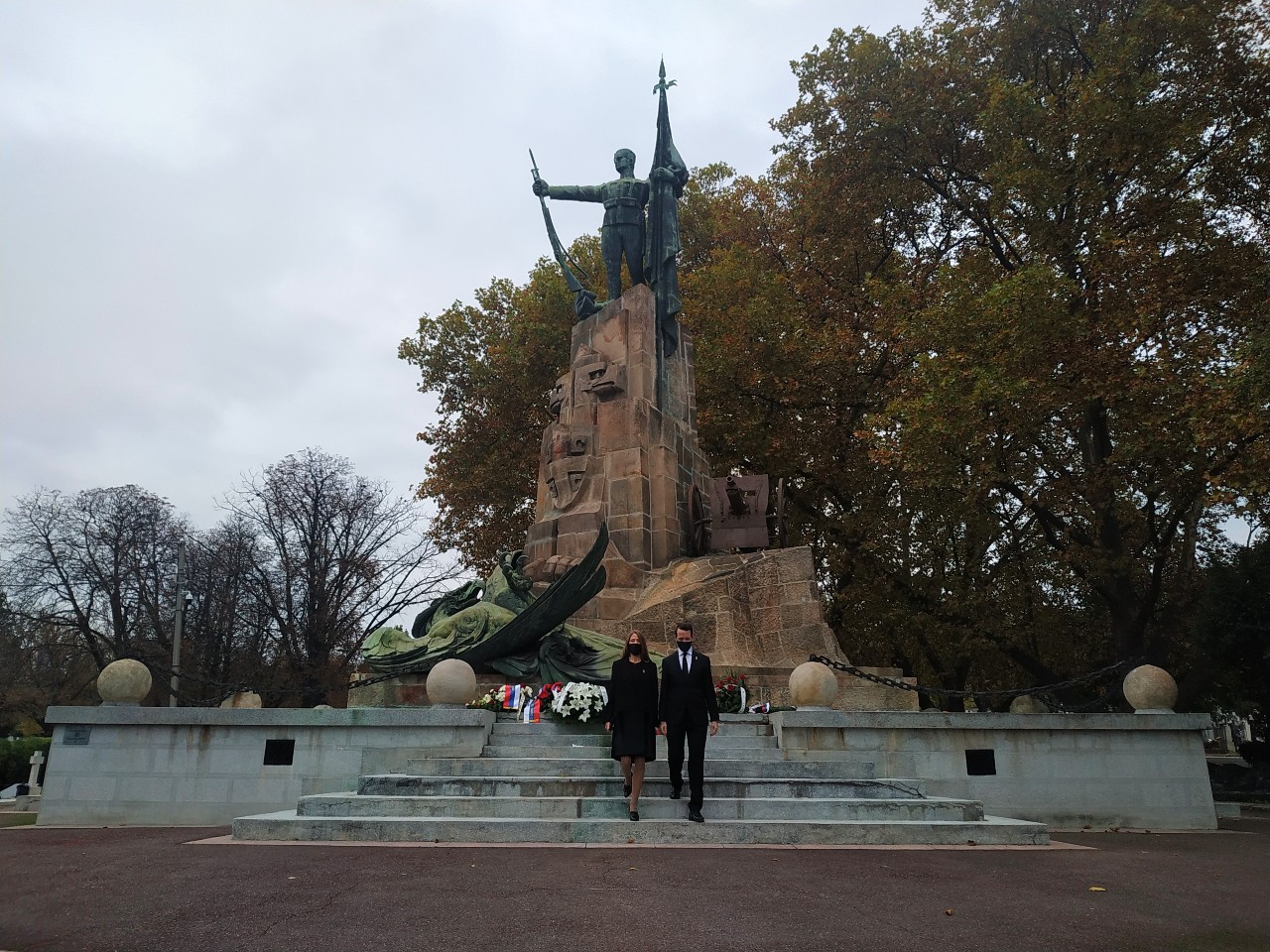 The Serbian campaign in the Great War, the First World War, started on 28 July 1914, when Austria-Hungary declared war on Serbia and artillery shelled Belgrade the following day. During the battle of Kolubara the Serbs initially withdrew from Belgrade and then waited until Austria had taken the city. Then the Serbs staged a surprise attack and won.
The Prince concluded his statement with a comment on the modern situation of the world. The Prince wrote: "Today we have new challenges and new conflicts in the world. The whole world is in turmoil. The Karadjordjevic dynasty, as in the time of the Great War, must be with the people. Because of that sense of responsibility to my ancestors, I came to live here, in Belgrade, in Serbia. Glory to Serbian heroes and thanks to great-grandfather for the victory!".