Photo: Romanian Royal Household (Daniel Angelescu/Cristian Coposesc)
On Saturday, in the Romanian capital of Bucharest, celebrations took place to mark 30 years since the return of the Royal Family following the collapse of the communist regime. Her Majesty Margareta, Custodian of the Crown of Romania, took time for an exclusive interview with Oskar Aanmoen, Royal Central's Senior Europe Correspondent.
The two talked together about Her Majesty's role in Romania, her return 30 years ago to the country she had never visited before, and the charitable work done over the last 30 years to raise the living standards in one of Europe's poorest and least developed countries.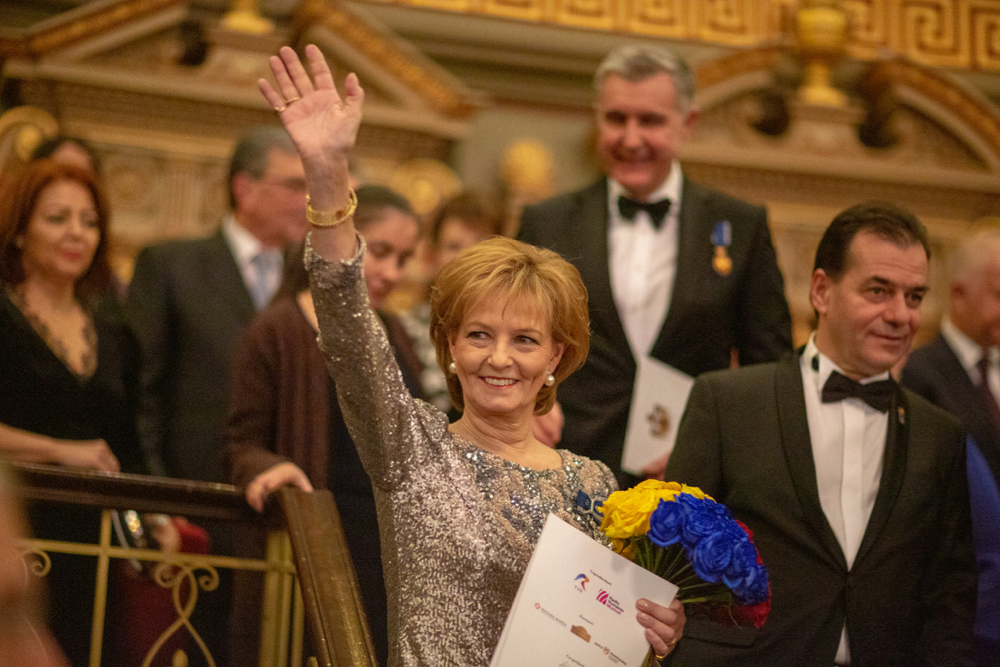 When Your Majesty arrived in Romania, 30 years ago, how did you feel?
"I felt for the first time that I was an entire whole person. Because being in exile, you kind of grow up with a shadow and that I felt that I did not have my own shadow because it is somewhere out there. So when I came here, and when I finally landed and put my feet on Romanian soil, I felt that I had come home and become a whole person."
How did it feel to grow up and not ever be able to visit Romania?
"It was very difficult. Especially for my father, King Michael, cause this was the place he grew up and went to school and friends and a life he was king. And then being absent, his sadness was born in us, as well. So exile was always a suffering. Romania was suffering, that was always the most important thing. Not the fact that we were not there, but that Romania was suffering behind the Iron Curtain. Romania was like a forbidden planet for us, and we could not do anything about it."
Today, the Romanian Royal Family has a very special place in Romania, even though Romania is a republic. What place do you see for the Romanian Royal Family in the future?
"We will keep going as we are, and we have a kind of complementary role, which is extraordinary and very useful. We can do a lot for the country. We can count on the authorities for follow-ups for certain things, so it is kind of an ideal situation for the moment. And we obviously aim to continue this."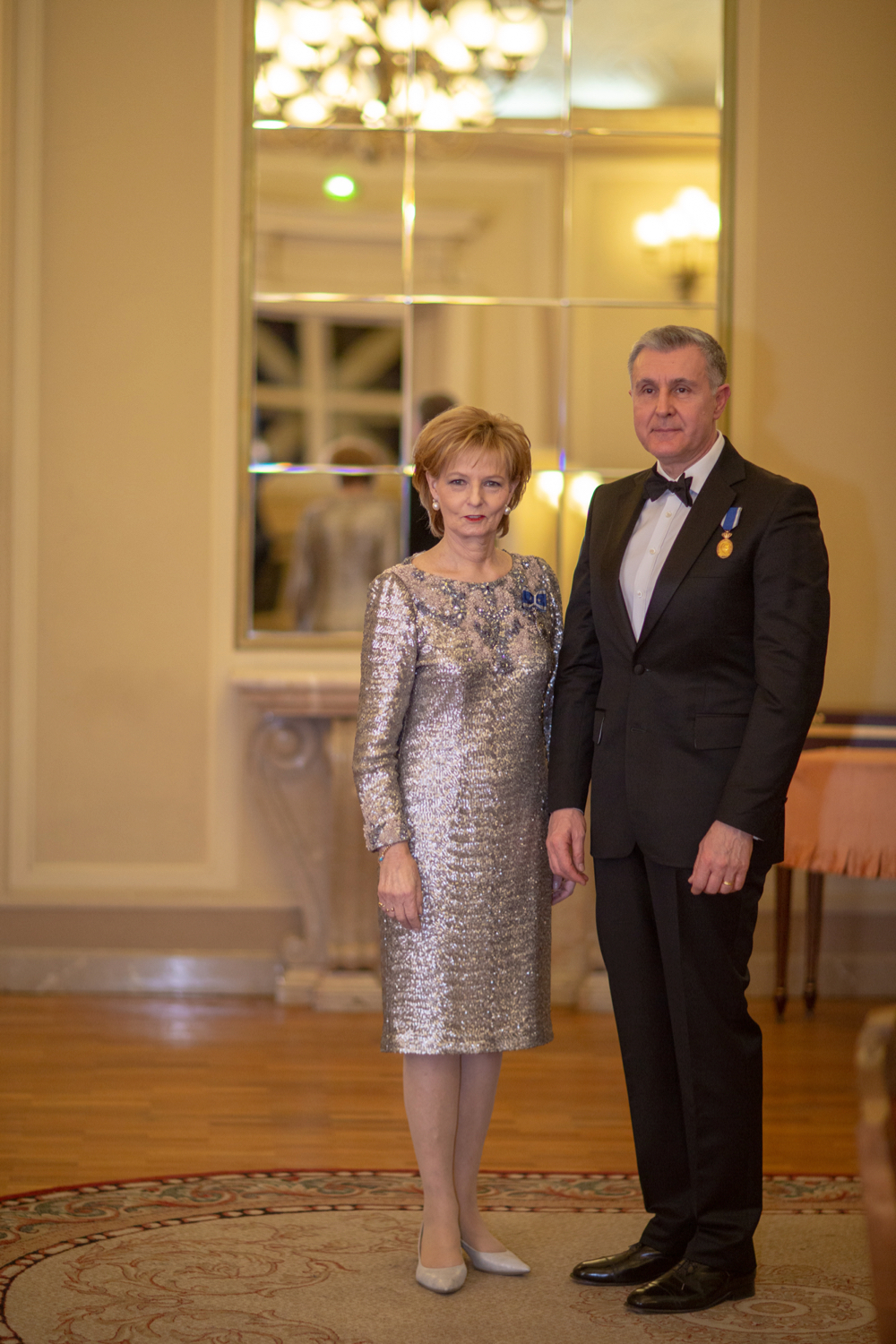 Her Majesty has spent the past 30 years tremendously devoting time and resources to charitable work for the Romanian people. The Margareta of Romania Royal Foundation was established in 1990 by Her Majesty Margareta, Custodian of the Romanian Crown, together with her father, King Michael I. In its 30 years of activity, the foundation developed a wide variety of projects in the areas of education, community development, civil society, health and culture, as well as projects that contributed to the spiritual and social renewal of Romania.
During the last 30 years, the Margareta of Romania Royal Foundation has offered the opportunity for a better life for 30,000 children from over 4,900 families while supporting 647 local non-governmental organisations, through dedicated programmes such as the Special Fund for Children, Generation Centres, and investment in rural areas and children in dramatic life situations.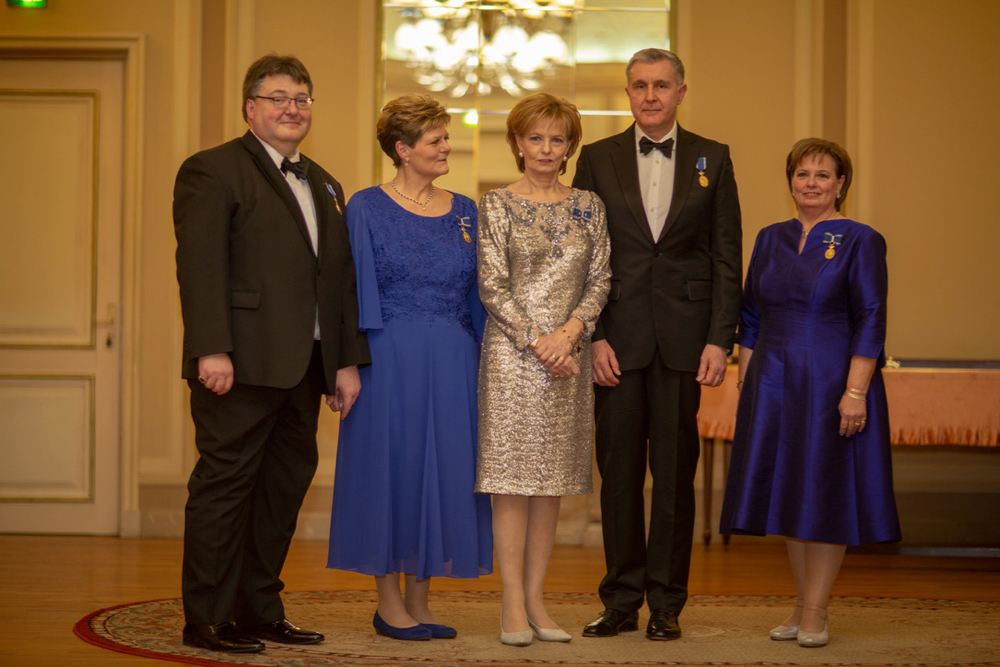 Her Majesty said: "Together with King Michael, my father, I created the Margareta of Romania Royal Foundation thirty years ago when I came to Romania for the first time. Since then, the foundation has helped tens of thousands of children, young people and senior citizens through integrated, long-term programmes all over the country, which have strengthened local communities and restored dignity and hope to Romanians. Today, the foundation promotes the intergenerational model."
Her Majesty added: "I think that it is an example to society and a gain for the future – every meeting between the elderly and young people is a life experience. It is deeply moving to see how such strong bonds of friendship can be created between two people from different generations. Throughout the years I have not been alone in my efforts. But have been joined by exceptional people from many different countries who have shared my ideas and supported the Margareta of Romania Royal Foundation, wishing to offer a better life to children, young people and senior citizens affected by poverty, illness, and loneliness. I look back with gratitude at all those who have mace up our foundation's family. All of them are a priceless example of responsibility, altruism and mindedness for the world today."
Comment from Oskar Aanmoen, Royal Central's Senior Europe Correspondent, on meeting the Custodian of the Romanian Crown:
"After meeting Her Majesty and talking to her several times throughout the day, I am left with a very good impression. Her Majesty is a warm, kind and caring person with broad knowledge. She is well-liked by her people, and I understand why very well. After seeing the difficult situation Romania is still in even 30 years since the fall of communism, this royal family is like a beacon of light in a large dark room. I hope the Romanian people see the value of the Royal Family and sometime in the future will again have a truly restored monarchy. I am sure that would benefit the Romanian people, give unity, and give Romania more respect in the big world."