Today The Earl and Countess of Wessex undertook numerous engagements in Berkshire.

The couple began their day by opening the Our House' Community Centre for Disabled Children in Wokingham where they had a tour of the facilities and unveiled a plaque to commemorate the occasion.
Building For The Future was founded in 2007 by a group of parents with disabled children, with the aim to raise enough money to fund a community centre for disabled children and their families. Sophie was seen taking off her heels and jumping into the sensory play room, chatting with families. 
The Royal couple then moved onto Ufton, an educational centre, where they officially opened Ufton Court Adventure. Ufton Court Adventure is a residential centre created for young people facing economic and social disadvantages, which aims to raise aspirations and achievements. The Countess even held a guinea pig whilst at the centre.
The Meteorological department at The University of Reading was next on the agenda, to speak with students who are the only ones in the UK to be able to study meteorology in depth at degree level.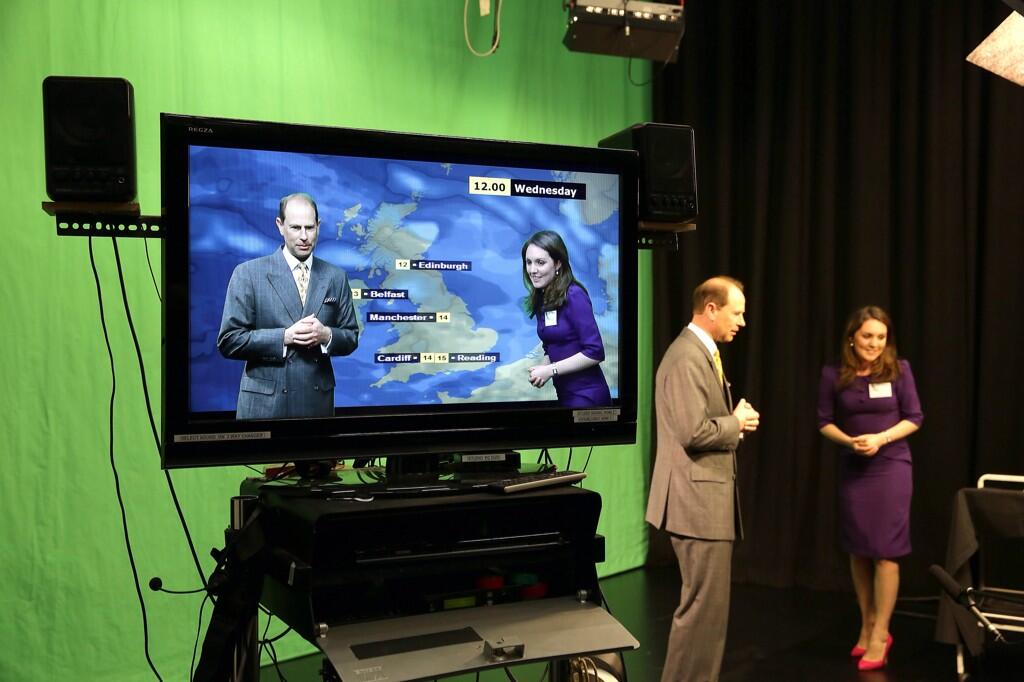 The couple then released a weather balloon, though as Edward did so, Sophie clung to his jacket, joking that he might be taken away with it. Prince Edward even had a go at presenting the weather.
The couple then went their separate ways with Sophie heading off to the Joggy Bear Franchise in Slough, and her husband visited Cawood Scientific Limited, followed by Content Guru Limited.
Creativity in Sport helps excluded and expelled school children, ex-offenders and young people at risk to study a life skills programme and fitness teaching qualification. The Joggy Bear Franchise tries to extend this to youngsters in fitness, socialisation and literacy. Edward's visits were more scientific and software based, at a laboratory and 'cloud' communications firm.
On Wednesday, The Earl of Wessex as Trustee of The Duke of Edinburgh's International Award Foundation will attend the Trustees' Dinner at The Stafford London. His wife who is Royal Colonel, Fifth Battalion The Rifles will visit their training exercise on Salisbury Plain, Wiltshire.
Pictures: with thanks to Clare Ambler and University of Reading